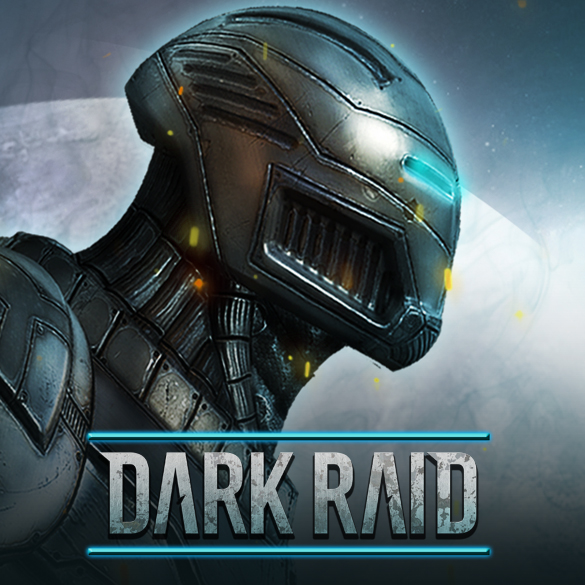 Dark Raid
About Dark Raid
Dark Raid is a FPS Action game developed by Vector Games. It has its own uniqe features and environments. With the next-gen graphics and scenario, Dark Raid offers the players an amazing game experience. Apart from these examples, Dark Raid is a new concept in which good old-school Fps games are mixed with new generation graphics and gameplay. It has unique old-school futuristic designs. In Dark Raid, players assume the role of a Droid named Muddy which is a labor robot in a hi-tech research and defence cruiser S.W.A.N. With a small discovery in the silence of deep space, S.W.A.N receives a message from an unknown source and then everything goes crazy. That's when players take control of our heroic character Muddy. During gameplay, players will also reveal an amazing secret about Muddy. In short, players will be experiencing a hard-to-forget space adventure.
Design Tips: The game's environments are divided into three main concepts. All of these parts have their own features. For example: lower levels of the ship contains dangerous environments and humans are not allowed to work there. Drones and droids do all the work for humans. At another part, you can find droids and humans working together while the third part of the ship contains the control systems, social facilities and etc. but only humans are allowed at these parts. Dark Raid gives you the chance to experience the thrill of Sci-Fi battle.
Game Tips: Dark Raid has two main game modes, Single-Player(Story) and Multi-Player. With the Single-Player mode, players will be experiencing a unique deep space action story. In the Multi-Player mode, players can choose from different game modes such as Death Matches and Capture the Flag Scenarios.
Genre: FPS Action
Developer: Vector Games
Publisher: Vector Games
Release Date: 03.06.2014
Platform: PC (Windows)
System Requirements
Minimum System Requirements: Windows XP Sp2, Window Vista, Windows 7 or Windows 8 2.0+ GHz Processor 2 GB System RAM SM3 – Compatible Graphics Card 4 GB Free Space
Recommended System Requirements: Windows XP Sp2, Window Vista, Windows 7 or Windows 8 3.0+ GHz Processor 4 GB Sistem RAM GeForce 500 Series Graphic Card 4 GB Free Space